| | |
| --- | --- |
| Posted on June 30, 2019 at 9:20 PM | |
Fleas, Ticks, and Mosquitoes.
With the snow gone and the flowers are in full bloom, it is a time of year to enjoy the park with your dog along with many outdoor activities the season offers.  The sunshine is an invitation to get out and to get active. However with the melting of the snow comes the many tiny pests that come with it.
Common insects such as mosquitos, fleas and ticks carry harmful diseases. Without proper protection your pet can get ill.
A lot of flea and tick medication do protect against mosquitos, another common blood-sucking parasite.
Dogs and cats if bitten by a flea for instance can become infected by the disease, Bartonella. Major side effects include fever, vomiting, diarrhea, seizures, and swelling of lymph nodes. Another concern is anemia.
The tick is more well known for its association with Lyme disease, but also carries Rocky Mountain Spotted Fever, anaplasmosis, tularemia and babesia. Lyme disease is one of the most common transmitted diseases and its most common symptom is recurrent lameness due to joint inflammation. It is however not transmitted from pet to pet or pet to human, it is however obtained through the bite of the insect.
Heartworm is a serious disease that is transmitted by mosquitoes. These are round parasitic worms that effect the heart. Common symptoms include, cough, fatigue, decreased appetite, and weight loss. The most popular heartworm medicine is heartgard. Prior to giving any heartworm medicine, a veterinarian will test the dog's blood to make sure the dog is negative for heartworms first.
Most popular medications on the market for fleas and ticks are Frontline, K9 Advantix, NexGard, Seresto and Advantage. Some of these are topicals that go on the skin and some are ingested.  Some use flea and tick collars, but be careful with those, some only protect the neck from these pests.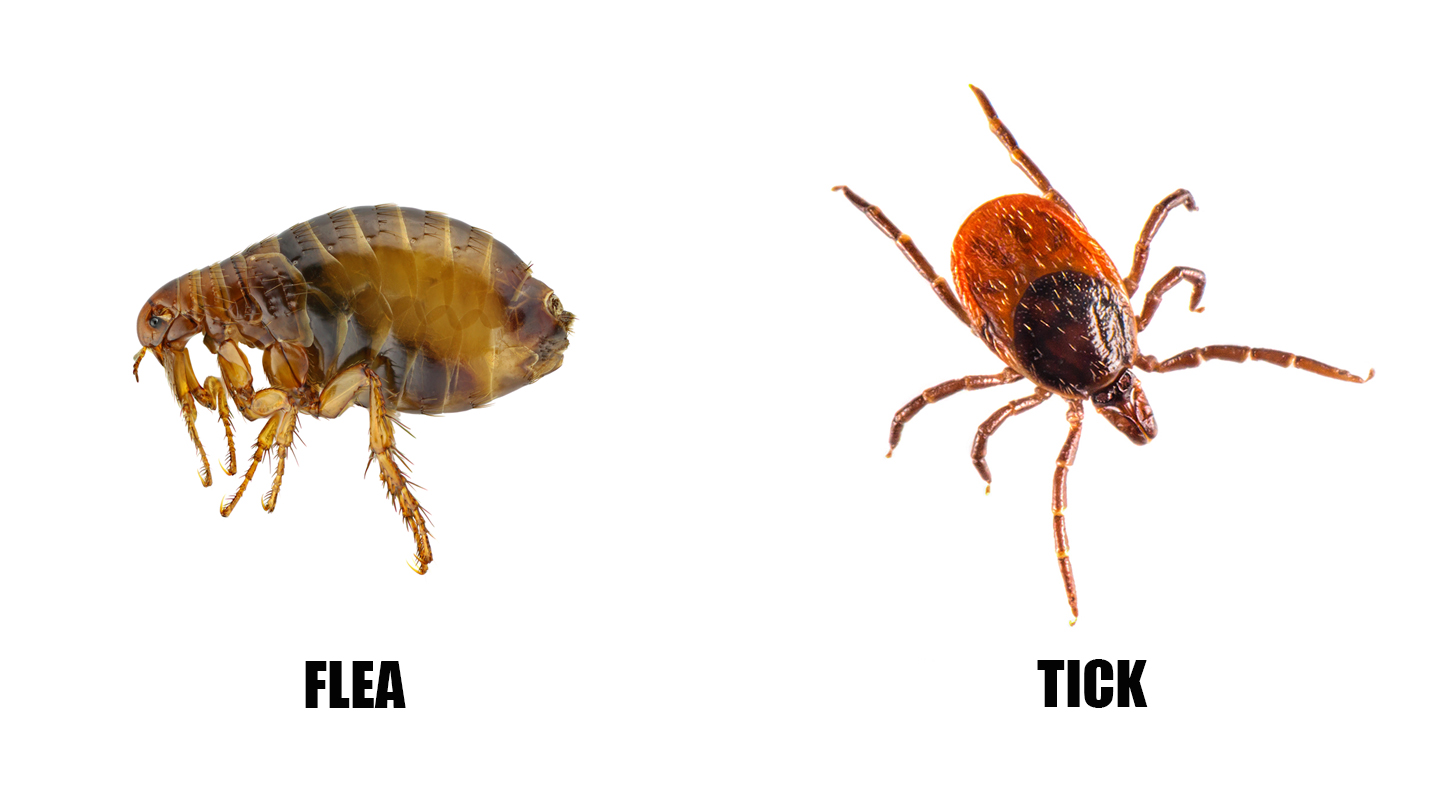 The best resource to help you find what works best for you pet and peace of mind is your veterinarian.
A veterinarian typically spends a total of seven to nine years to learn the science of animal health.
Prior to administering any medication the animal should be examined for proper diagnosis.
When setting up an appointment with a veterinarian they can answer any questions or concerns for proper patient education.
With their skills and background they can run tests and help in anyway if there are any complications with the medicine.
They can show you how to properly apply topical medications or give advice on how to feed oral medications as well.
We all know how easy and convenient online shopping can be too and there are a lot of online retailers that sell flea and tick medications for pets.
There are several disadvantages to buying medication online. Some things to think about is how safe is the product? Where did the product come from? Does it require a prescription?
Online stores can drive up clinical costs for professional services and harm small practices.
According to the FDA and the Center for Veterinary Medicine indicate that it may appeal to pet owners but it can be risky. It is best to get all flea/tick and heartworm meds from a veterinarian.
By: Allison Kane
 
Categories: None